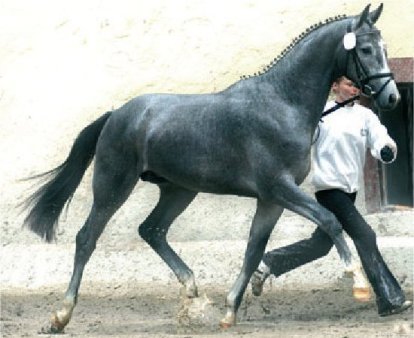 Contis
An exciting young stallion to refine a wide variety of mares
Typey, sympathetic and attractive, alert, expressive, light of foot and balanced; elegant and compact from his graceful top-line and desirable uphill paces.
A pedigree bursting with quality and performance on both sides
In 2008-10 he lived up to promise under saddle, completing his Performance Test at Class 1 Elite, qualifying for the 4, 5, 6yo and Novice eventing Championships and completing his first CCI1*.
His first foal crops excelled, attracting widespread acclaim and filling three out of four Championship slots at the Annual Trakehner Show.
His services were much in demand in 2008-11 and early booking is advised.
For more information and stud terms, please refer to his own page.